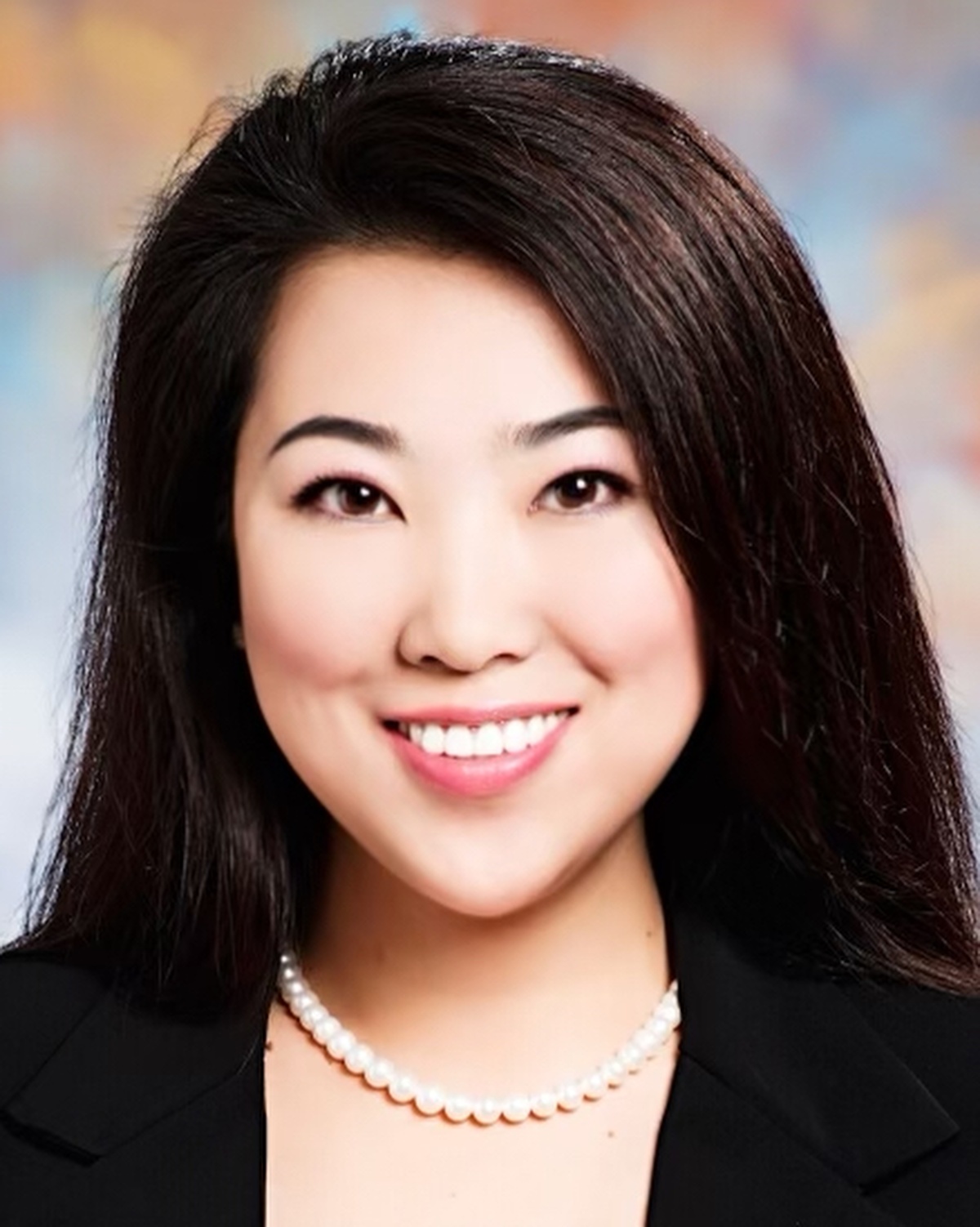 Realtor® & Sales Associate
Sijia Hughes is a Realtor and Sales Associate at the Greenville office. Originally from Dalian, China, Sijia moved to Europe (living in Budapest and Innsbruck) with her husband after finishing law school. In 2010, they moved to Greenville, and in 2013, Sijia began her career in real estate. She has sold more than $20 million in real estate before joining Joan Herlong & Associates Sotheby's International Realty in the summer of 2023. She prides herself on her professionalism, dedication to [...]
Sijia Hughes is a Realtor and Sales Associate at the Greenville office. Originally from Dalian, China, Sijia moved to Europe (living in Budapest and Innsbruck) with her husband after finishing law school. In 2010, they moved to Greenville, and in 2013, Sijia began her career in real estate. She has sold more than $20 million in real estate before joining Joan Herlong & Associates Sotheby's International Realty in the summer of 2023. She prides herself on her professionalism, dedication to and advocacy for her clients, negotiation skills, communication, transparency, candor, and integrity.
She earned her Master of Business Administration (Magna Cum Laude) from Clemson University in 2014 while working in the corporate sector as a Senior Buyer and Senior Supply Chain Specialist.
She's not only a realtor but also a responsible and ethical advisor who can be trusted to manage all facets of client real estate matters. She has been entrusted to act as Power-of-Attorney multiple times while her clients were overseas. Her ability to comprehend and anticipate client needs quickly translating them into reality. Sijia herself is a real estate investor and has personally managed her own rental properties since 2016. She is a problem-solver who takes great pride and loves helping clients achieve their real estate goals. Her personal commitment: "Clients always come first!" She consistently goes above and beyond to deliver results. Internationally, her experience includes clients from China, Germany, Brazil, Mexico, and more – "Local expertise with Global connections."
In her free time, she loves spending time with her husband and two kids (with a baby on the way). She's a fan of traveling, good food, reading, meeting new people and learning/experiencing new things.
Sijia says, "It's not that easy as a first-generation immigrant to step foot on this land with no roots or no friends. Through hard work and perseverance, days and nights of learning, and continuous self-improvement, I grew to become what I am today."
Office Location
1 McDaniel Greene
Greenville, SC 29601
Specifications
Languages:
Specialties:
Service Area:
Sijia's Testimonials
We can't speak highly enough of our experience with Sijia Hughes. We were first-time homebuyers with very little knowledge about how to find the right place. We met with a couple of realtors before Sijia, but we knew instantly that she was the one for us. She is honest and hands-on and she really helped to take the pressure off of us. In short, she was always on our side working to make our house purchase as simple and successful as possible. The best part about working with Sijia was that she [...]
leeexiaoming1
Sijia is one of a kind realtor, she helped/ supported us selling our house even though we weren't in the country anymore. She's really going the extra mile for you. If I would buy/sell a house I would definitely donI with her again.
zuser20140904111235256
We had a great experience working with Sijia to get our first home. Sijia is very responsive - she responded to our messages instantly. She is always patient and can set up house tours in an expeditious manner. Sijia is thorough in guiding us through this tough home-buying process. Purchasing a first home can be very stressful, especially in this hot market. But working with Sijia, you can relieve the pain. She has made our purchase process very smooth. We highly recommend Sijia as your agent!
lihe0113
Sijia did a great job finding me the perfect home in my desired area. The purchasing process went over smoothly. My kids and I have been very happy in our new home ??
ph arndt
It is so great working together with Sijia. Her experience, knowledge, commitment and passion let's me know I am in good hands, and she proved it by supporting from our first tour of the house to closing in less than 4 weeks. She is flexible (was able to change plans last minute when we had to cancel and showed up within 1 hour after we asked to move another alignment up) and can answer all my questions instantly (no need to get back with me later, no need to do research). Her responsiveness is [...]
KristianVenn
Sijia is very knowledgeable with real estate business and gives us very good advice and also provide analysis for us. It is important for us to make comparison and have a professional opinion when we purchase the house. Also she helps us to rent out our old house. She promptly listed our house and works on finding new renters for us. She also can answer all of my questions that I have. If you are looking for someone who can sell/buy the house, I will highly recommend Sijia.
gogodm710
Contact
Hi there! How can we help you?
Contact us using the form below or give us a call.
Hi there! How can we help you?
Contact us using the form below or give us a call.