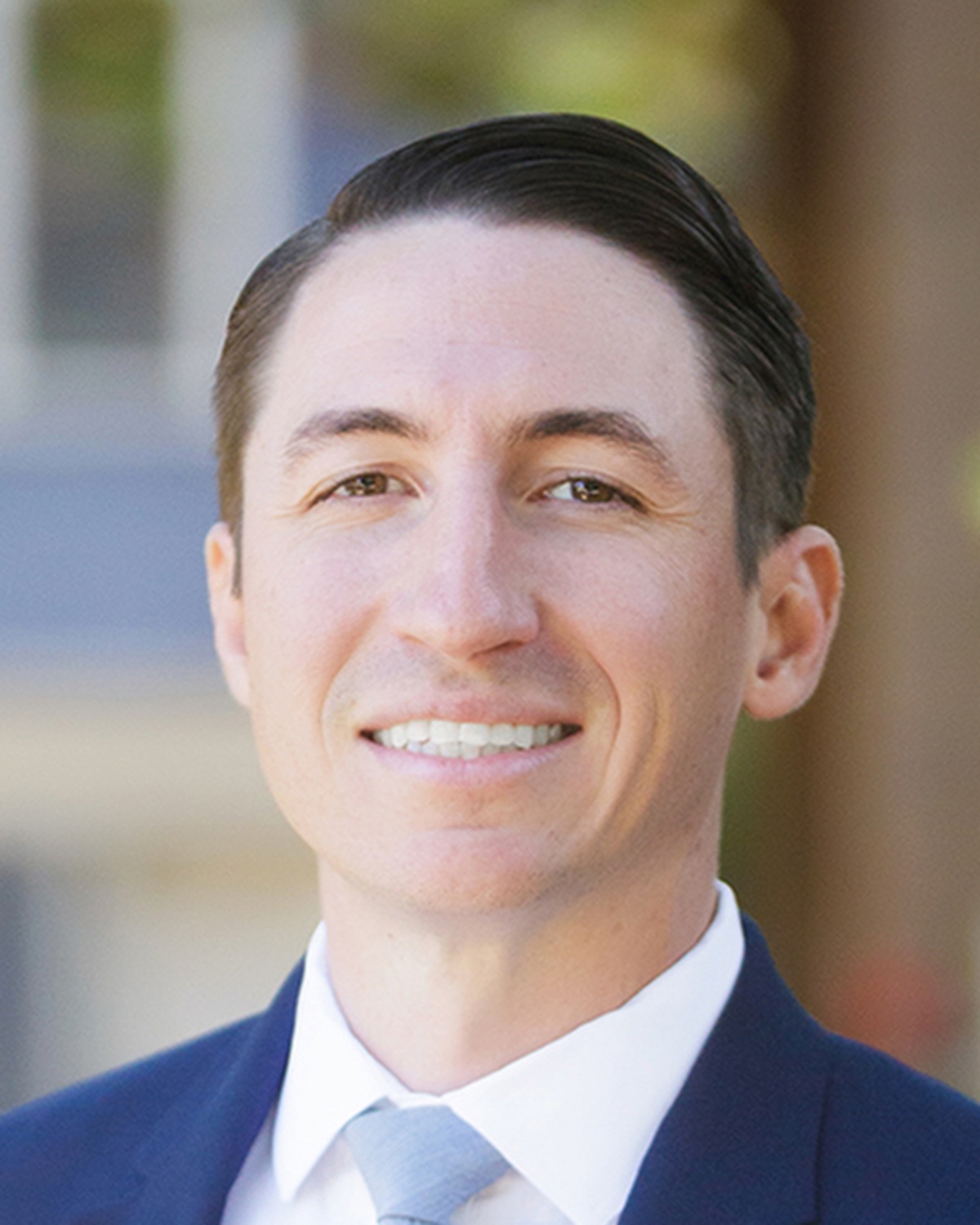 Realtor® & Sales Associate
Michael is a Realtor Associate with Joan Herlong & Associates Sotheby's International Realty. Michael McGreevey perfectly blends professional and personal in his business approach. Always in a suit, his presentation reflects his expertise within the real estate industry. His unrelenting work ethic and connection with his clients allows them to feel fully supported throughout the home buying and selling processes (and long after). His commitment to real estate is evident in his sales [...]
Michael is a Realtor Associate with Joan Herlong & Associates Sotheby's International Realty. Michael McGreevey perfectly blends professional and personal in his business approach. Always in a suit, his presentation reflects his expertise within the real estate industry. His unrelenting work ethic and connection with his clients allows them to feel fully supported throughout the home buying and selling processes (and long after). His commitment to real estate is evident in his sales growth. Entering the industry in Atlanta in 2006, Michael has grown his business annually, even during the recession that hit in 2009.
Michael has lived in Greenville since 2013, when he and his wife, Dr. Michelle Allen-McGreevey, chose the region as the place to raise their family. Both raised in Georgia, they were familiar with the Southeast and fell in love with the Upstate. In the past few years, they have put down roots, establishing themselves as part of the community. In his free time can find Michael golfing with his family at Green Valley Country Club, hosting friends for dinner, or chasing around his kids in the park.
Michael will never disappoint. He knows the difference between good and great Realtors is their ability to advise their clients, not just sell. Whether he is climbing into a crawl space or putting together a detailed market analysis, Michael pays attention to the details. He prides himself in problem solving and helping clients navigate the challenges of today's real estate market.
Office Location
1 McDaniel Greene
Greenville, SC 29601
Specifications
Languages: English
Specialties:
Service Area:
Michael's Testimonials
Dear Mike, I hope you are doing good! I just wanted to thank you again for selling my house! You took something that was really hard for me (I am 63 and I haved lived on Hester Road since I was 17, so many many years) and turned it into something wonderful! I told you the things I expected and wanted and not once did you try to talk me out of anything. You are truly a most wonderful caring sales-person. One of the main reasons I went with you guys to list my home was your persistence. For two [...]
Judy Ireland
Team works well, responsive, and caring. We have worked with both agents for a year and have gone through several business transactions. Highly recommend Michael and Caroline.
Alex Con
After being on the market with another realtor for six months without a bite, we decided we needed a change. Luckily, Michael called and asked if he could come out and talk with us. Saying 'yes' was one of the best decisions we've ever made. Michael made a great first impression; professional yet approachable, young and enthusiastic, very positive with lots of ideas. Our former home was 5500+ sq feet on one acre of land in a golf community. It was a solid house but needed updating inside. [...]
Judy Corley
Dear Michael McGreevey: Thank you for the great job you did selling my house. It went on the market late on a Thursday afternoon in February. I had one offer on Sunday and another on Monday. Two offers in four days!! Wow! I couldn't believe it. You are professional and thoughtful. Every time I had a question you answered it, and if you didn't know, you called me back with an answer promptly. I appreciated the fact that you stayed in touch with me. You kept me informed every step of the way. [...]
P Hermann
Michael is amazing to work with! He thought of every detail, answered every phone call, every texts and never let me go "not knowing" where we were in the process and what the next steps were. As a first time home seller, Michael truly held our hands through this entire process and made great suggestions that ultimately got us $50k OVER ASKING!! Who does that? Michael does that. My wife and I are very appreciative of the efforts, passion and professionalism Michael provided during our selling [...]
Taylor Cox
Michael McGreevey was the realtor who sold our first home in July 2016. Michael was referred to us by friends and we were very satisfied with his performance. He is professional, prompt, and knowledgeable. If you want to feel like you are on HGTV, have Michael as your realtor! Our HGTV story is below: Our first meeting with Michael was at our home where he politely showed us how to arrange the furniture and decor so it would show the best. We discussed pricing based on comparisons from our [...]
Robyn Hager
Michael was very professional and knowledgeable. He answered all of our questions and was very supportive all along the way. I previously used him to sell my mom's house when she passed away in 2016. That transaction went well also.
JG
Michael has helped us on several transactions and has been exceptionally helpful and professional. He is very knowledgeable and provides helpful market insights. We felt that he represented our interests very well and was able to negotiate effectively on our behalf. We won't use anyone else!
Maximilian Glodde
I am writing to recommend Michael McGreevey: Earlier this year my two sisters, brother and I had to sell our Mother's home and needed a real estate agent to assist us. None of us have ever sold a home before and it was a new experience for each of us. Michael contacted my brother several times to see if we needed help selling a home but we were still cleaning things out and not ready to put it on the market. Once we were ready to put the house up for sale my brother contacted Michael and we [...]
Natalie Johnston
I would like to take the time to recommend Michael McGreevey to anyone wanting to sell a home. Our home was on the market with another agent for almost 7 months. It would show on occasion but we never received any offers. Frustrated and disappointed, we did not feel like we were being properly represented so we took our house off of the market thinking it was unsellable. When Michael approached us, we were hesitant at first and did not want to go through all of the stress again. However, we [...]
A. Owens
Contact
Hi there! How can we help you?
Contact us using the form below or give us a call.
Hi there! How can we help you?
Contact us using the form below or give us a call.