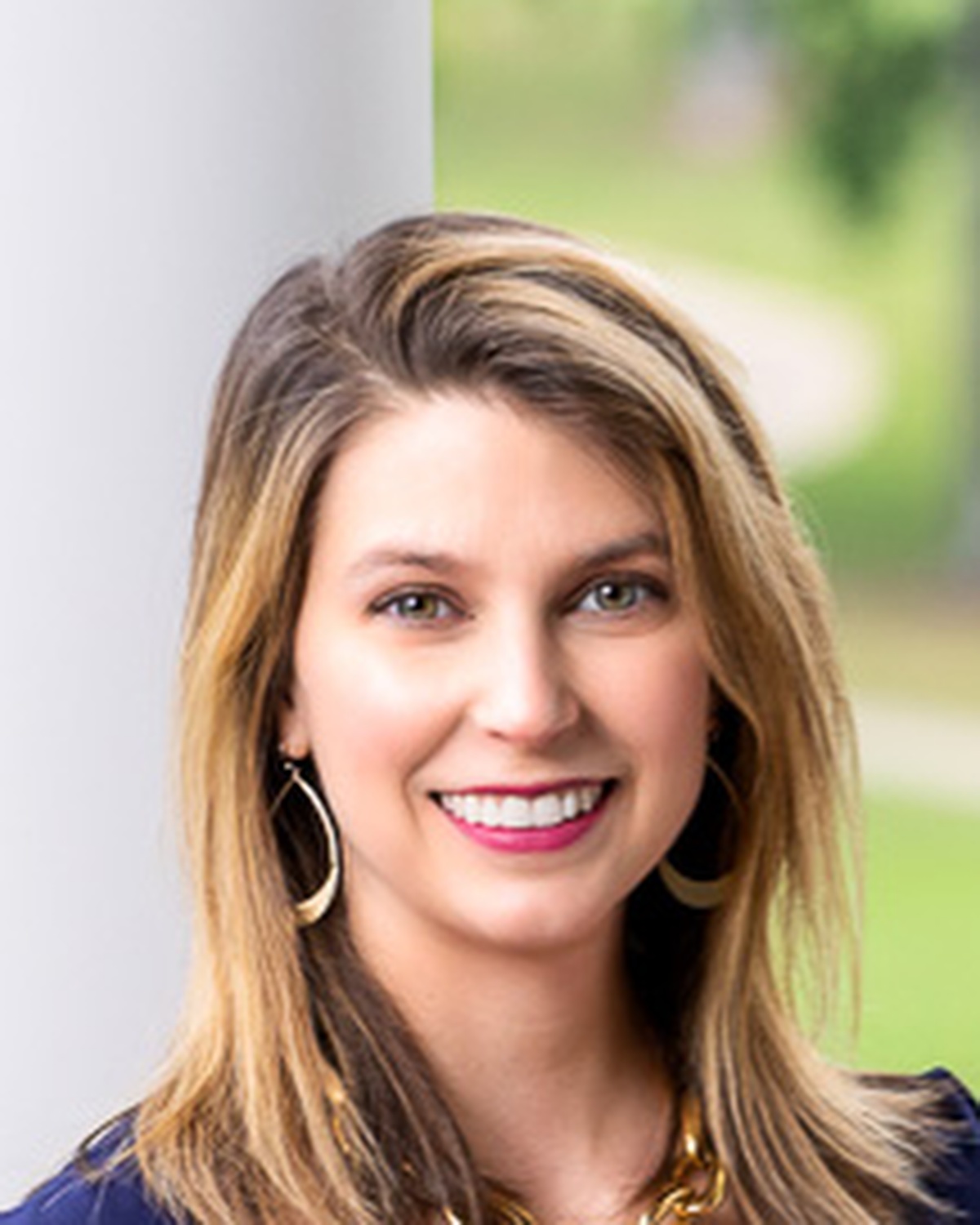 Realtor® & Sales Associate
Grace is a Realtor Associate with Joan Herlong & Associates Sotheby's International Realty. A Furman graduate who grew up in Greenville, Grace and her husband moved away for a few years to Charlottesville, Virginia and then Atlanta, before returning home in 2017. Prior to real estate, Grace traveled all over the Southeast and the world on behalf of BMW; working with the company's dealer network to ensure that BMW's luxury clients were treated the same no matter where in the world [...]
Grace is a Realtor Associate with Joan Herlong & Associates Sotheby's International Realty. A Furman graduate who grew up in Greenville, Grace and her husband moved away for a few years to Charlottesville, Virginia and then Atlanta, before returning home in 2017. Prior to real estate, Grace traveled all over the Southeast and the world on behalf of BMW; working with the company's dealer network to ensure that BMW's luxury clients were treated the same no matter where in the world they made their purchases.
Today, Grace brings that luxury clientele expertise to Joan Herlong & Associates Sotheby's International Realty. A NINJA certified Realtor and named one of Greenville's Best and Brightest Under 35 in 2021, Grace is also known for her social media presence in the Upstate of South Carolina and beyond.
Grace is very happy to be back in Greenville after the hustle and bustle of Atlanta – Greenville has all the big city amenities you need, but the small town pace that is appealing when you have a new family.
Office Location
1 McDaniel Greene
Greenville, SC 29601
Specifications
Languages: English
Specialties:
Service Area:
Grace's Testimonials
Grace was extremely great in helping me as a first time buyer! She was always very responsive and understanding with our needs. Would definitely use her assistance again in the future!
Jack Benton
Our family had an excellent experience dealing with Homes with Grace and the Joan Herlong team. Grace really understood what we wanted in a new home, and was patient with us when it counted. She was also quick to respond and could read us when we were unhappy with something about a prospective home. From her experienced voice and advice, to the ease of the negotiations and closing process, Grace is a winner!
Michael Murray
Grace went above and beyond of what was expected in a real estate agent. She's making the transition to Greenville seamless.
Zion & Kevin Lamm
Grace helped us through every step for the sale of our house. She was speedy to responses on the hundreds of questions we had and always made sure we were up to speed on where things were. She set us up with fantastic contacts to get the house ready to list and provided great recommendations on what we could do to get top dollar for our home. We truly appreciate all Grace and her team did for us to get our first home sold.
AC
I need to take a few minutes to tell everyone about the outstanding experience that I had after deciding to sign with Homes With Grace, (Grace Herlong Loveless, Joan Herlong & Associates Sotheby's International Realty) to help me sell my home. Grace is the fifth realtor who I've worked with over the past decade, so I've witnessed many different styles and a levels of service. Without disparaging any of the previous realtors, it was crystal clear from the beginning that Grace was a cut above [...]
Jeff Hammer
Grace was phenomenal from start to finish. I was out of state and didn't even meet Grace until closing day but she made this process SO much easier for me. She is always up front about things, she is realistic with her time and commitments, and most importantly she advocated for me in EVERY aspect of my purchase. I am very thankful for her hard work and thoroughness.
Madison Moyer
I highly recommend Grace Loveless at JHA Sotheby's if you are looking to buy or sell a home in Greenville. She sold our condo downtown in THREE HOURS. The entire process from listing to closing was so easy because Grace was always one step ahead of everyone else.
Allison Richmond
I cannot recommend Grace highly enough. We bought our first house with Grace and she was simply the best to work with. She knew the Greenville area fantastically, was a pro at the ins and outs of the home buying process and was readily available whenever we wanted to view a house or had questions. If you are looking for a great realtor, you have found one.
Jedediah Schret
This is my third home and I could not have asked for a better realtor. She has been such a great resource through the entire home buying process... Available at all times, knows the city, strong work ethic, communicative, explains things really well and has been an advocate for us. We would recommend her to friends, families and strangers.
Emi Webber
We have a friend who has been a real estate broker for many years in another state who offered to research and interview prospective agents for us for our upcoming home purchase. His first choice by far was Grace who we had already met at a recent open house and were already impressed with her. Grace provided an awesome buying experience for us. Her communications were always prompt and clear. Her advice to us and negotiating skills on our behalf were excellent. We highly recommend her and the [...]
Curtis Gambrell
Contact
Hi there! How can we help you?
Contact us using the form below or give us a call.
Hi there! How can we help you?
Contact us using the form below or give us a call.