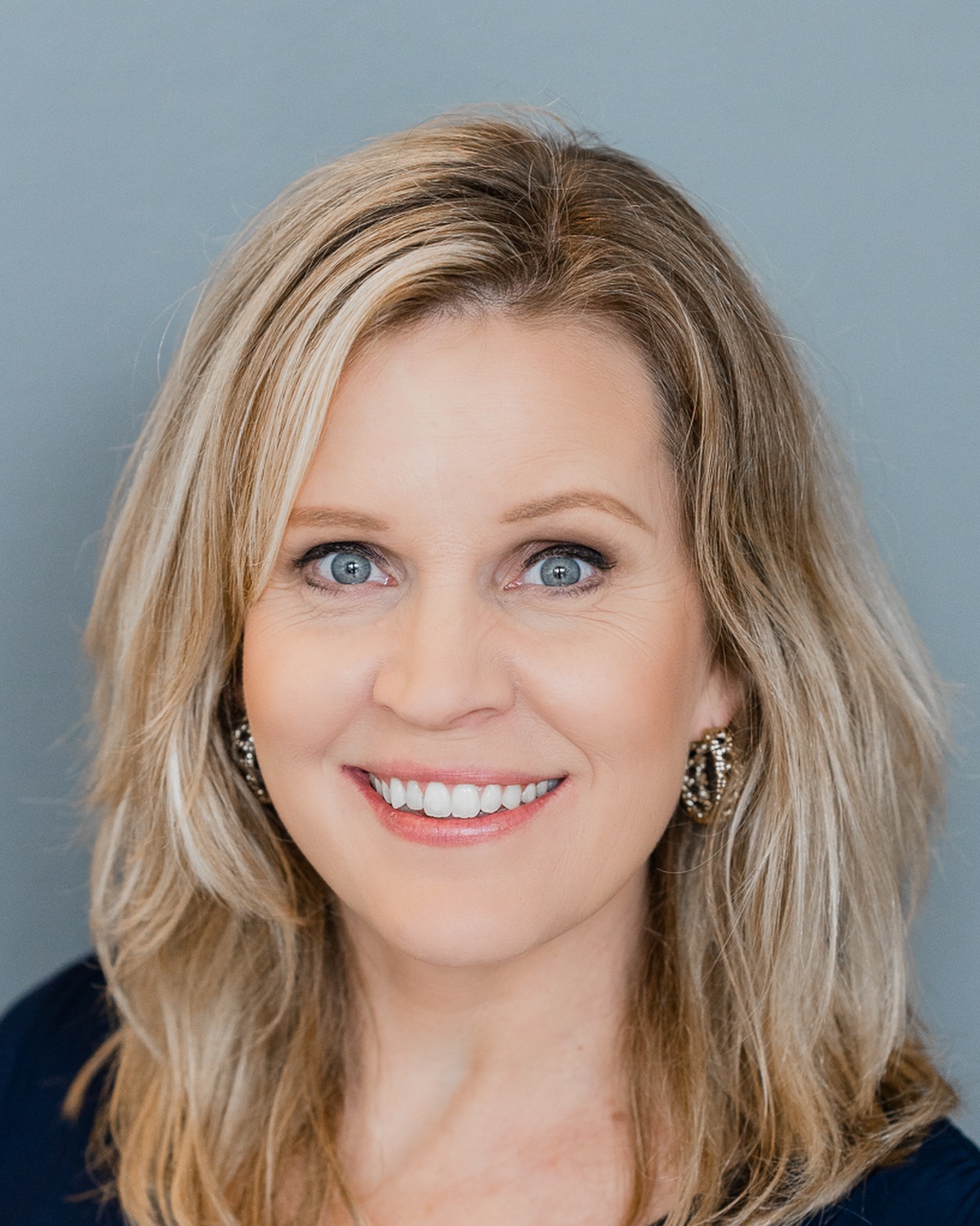 Realtor® & Sales Associate
Christy is a Realtor Associate with Joan Herlong & Associates Sotheby's International Realty. Feel like you've met Christy before? Thousands of people across the Upstate know and trust her because Christy has been the Chief Meteorologist at WSPA-TV since 2003. Now she's helping buyers and sellers manage their real estate transactions, and the forecast for success is [...]
Christy is a Realtor Associate with Joan Herlong & Associates Sotheby's International Realty. Feel like you've met Christy before? Thousands of people across the Upstate know and trust her because Christy has been the Chief Meteorologist at WSPA-TV since 2003. Now she's helping buyers and sellers manage their real estate transactions, and the forecast for success is excellent.
Originally from Fort Worth, Texas, Christy grew up among conversations about ranching, mineral rights, and owning land. Though most of her family has been involved with real estate, she chose an initial career path that followed her love of math and science. Christy graduated from Texas A&M University with a degree in Meteorology. Her on-air debut was at KCEN-TV in Waco, Texas, followed by stints in New Orleans, Los Angeles, Atlanta, Washington, D.C., and Dallas.
A six-time winner of the South Carolina Broadcasters Association's "Weathercaster of the Year" award, and three-time winner for the SCBA's "Personality of the Year" award, Christy's honors underscore the trust she has earned among her viewers and colleagues. Through her ability to connect, a deep rooted understanding of the value of owning a home, and a passion for the area she serves, Christy serves as an incredible Realtor for her clients.
Office Location
1 McDaniel Greene
Greenville, SC 29601
Specifications
Languages:
Specialties:
Service Area:
Christy's Testimonials
Christy was everything we needed and more in a realtor! She did an amazing job in promoting and selling our home. She offered us great advice in putting our home on the market, helping to facilitate having work done in our home after we had moved to another state, taking care of issues that came up, even checking to make sure that our mail was forwarded! She was very knowledgeable and confident but would not hesitate to bounce ideas off her colleagues, which we found reassuring. She helped [...]
SS
Dear Christy, When Terrence & I planned our move back to South Carolina, close friends immediately recommended you because of their own fabulous experience with Sotheby's. What a top-notch recommendation! Working with you, Christy was a richly positive experience. You treated us like we were your sole clients. You have gone above and beyond for us - not only in finding the perfect house to meet our unique needs, but ensuring that we secured it using your adept negotiating skills through a [...]
Terrence & Heather
Recently, we signed a contract with Christy Henderson Ross concerning the sale of our home. The decision to sign with Christy did not come with any regrets. The initial meeting offered great advice on staging and what to expect during the sale process. Christy began immediately to schedule a videographer. Within days the property was listed online with great video and pictures. Immediately, there were seven showings in two days with one resulting in an offer to purchase. Throughout the [...]
Maurice & Iris Edwards
Christy made sure my wife and I were always well informed every step of the way. From preparing our house for sale, to input after showings, and then walking us through the sale, even checking on us after we moved, Christy handled every detail with great professionalism. She was our trusted friend before this experience and even more so now. We recommend her highly!
Tom Crabtree
Christy took a personal interest in our needs and went beyond tne expectations to ensure we found the right home, navigate the process and make an easy transition to our home. Her follow up has been phenomenal. A real professional and great person. You won't find better.
Kent Fuller
Christy was the consummate professional every step of the transaction of getting my mom's house listed with the best price possible. She came prepared for the listing apt with comps so we could discuss a price for the house. She gave me great advice to freshen up the house to make it shine. With spending under $2,000 I feel we improved the value and were able to get over asking price by $10,000. The photographer that took pictures of the house made it look spectacular! Christy was [...]
HOLLY RITTENHOUSE
We love her! Her communication was quick and direct and she was alway ready to meet us anytime we asked. She kept us aware of every move during our selling process and also with our new buy. We hired Christy for both our selling and our buying.
Charles J. Fusco
Very supportive! Any problem that arises she solved it!
AS
Contact
Hi there! How can we help you?
Contact us using the form below or give us a call.
Hi there! How can we help you?
Contact us using the form below or give us a call.