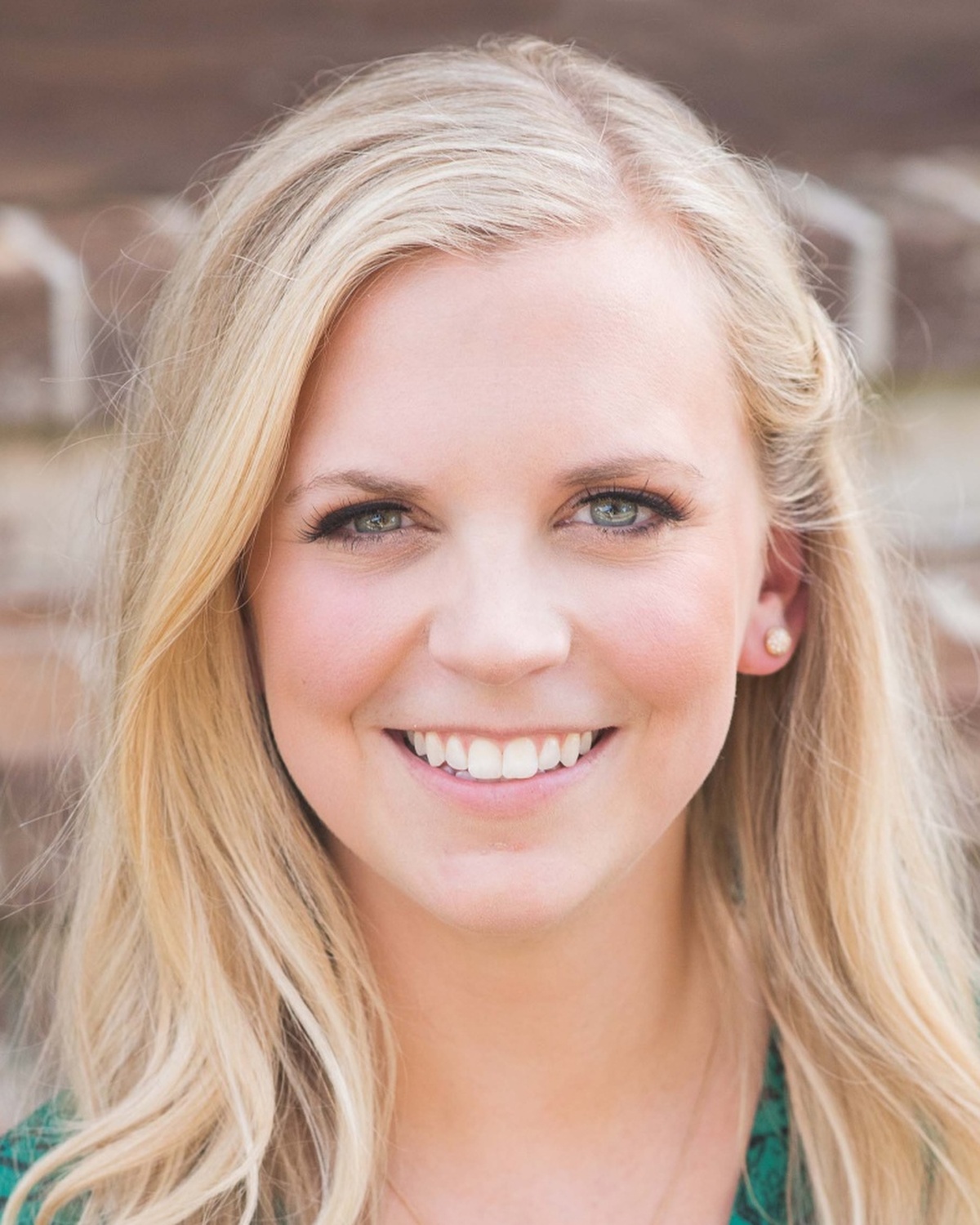 Realtor® & Sales Associate
Alexis is a Realtor Associate with Joan Herlong & Associates Sotheby's International Realty. Perhaps it stems from her desire to form close connections with her clients, or from her in-depth understanding of Greenville, but Alexis consistently brings a personal touch to real estate. A Greenville native, she earned her bachelor's degree from Clemson University and then her master's in Liberal Arts & History. It was while getting her master's that she grabbed lunch with Joan Herlong, and [...]
Alexis is a Realtor Associate with Joan Herlong & Associates Sotheby's International Realty. Perhaps it stems from her desire to form close connections with her clients, or from her in-depth understanding of Greenville, but Alexis consistently brings a personal touch to real estate. A Greenville native, she earned her bachelor's degree from Clemson University and then her master's in Liberal Arts & History. It was while getting her master's that she grabbed lunch with Joan Herlong, and the rest is history.
Her master's degree has helped her appreciate historical homes beyond their aesthetic appeal—one of the many reasons she fell in love with her 1930s Craftsman in the Augusta Road area. Speaking of neighborhoods, Alexis has the inside perspective on multiple Greenville areas. She's lived in Greer, Parkins Mill, Downtown Greenville, and now the Augusta Road area. It is evident the success Alexis continues to gain in Real Estate, doubled her sales volume each year in the business.
You will likely be able to find Alexis exploring Greenville with her loved ones: Her husband, Robert, her son, and her goldendoodle. She loves to frequent her favorite outdoor dining spots (ask her for recommendations, you won't be disappointed), and exploring the local state parks and trails.
Office Location
1 McDaniel Greene
Greenville, SC 29601
Specifications
Languages: English
Specialties:
Service Area:
Alexis's Testimonials
Both ladies were fantastic to work with. We started with Alexis- but due to medical care we were switched to Kim. Kim went above and beyond to make sure we were taken care of. She has excellent follow up skills and customer service.
Mandy Hall
Alexis is very knowledgeable, communicates well and a quicker responder.
Anonymous
We had a wonderful experience working with Alexis. She sold our 2 houses within 24 and then 48 hours. She also helped us buy our dream house. All 3 sales went perfectly smoothly. We will always work with Alexis when house buying or selling!
Kate Furman
Alexis has helped us with 3 real estate transactions in 2020. We had two houses on the market and had multiple offers above asking within 24 hours for both properties. She did a great job with marketing, pictures, videos, and talking us through the process! Additionally, we bought the first house she showed us! I would definitely recommend Alexis :)
Ben Patterson
Alexis helped me and my fiancé through the process and kept our minds and hearts at ease. With Alexis we have found a wonderful asset for future real estate needs and a life long friend.
Michael Thompson
This is the third deal we've done with Alexis and she continues exceed our expectations. Very straight forward and easy to work with. We trust her in guiding us to make the best decisions with all of our real estates transactions. We recommend Alexis to anyone buying or selling their home in the upstate market.
MC
Alexis was phenomenal! She thoroughly answered all of our questions and was extremely attentive to all of our wants and needs. She made the process of selling our old home, and buying our new home a breeze. Thank you so much Alexis we appreciate your hard work and dedication!
RG
Alexis helped us purchase a beautiful condo in the downtown area of Greenville. We told her what we were looking for. She stayed in touch and watched the market for us. When she heard of a relevant listing that was going to be coming up she let us know immediately. She had all the answers we needed about the property and took care of all the details. It was an extremely easy transaction. We would highly recommend Alexis and will work with her again in the future
Carolyn and Perry Voisin
Alexis Furman was extremely helpful throughout my entire home buying experience! She answered every question I had, as well explaining things I wasn't aware I needed to know. She negotiated a great price and I couldn't be more happy!
Blake Genobles
Alexis listened and knew exactly what I wanted. She is such a pleasant person and very professional. She was always available to answer my questions even though I was low in price range considering the present market. She gave great advice and has a knowledge of all the neighborhoods. She got me the perfect house and was complimented by seller's agent. A real class act.
Cathy Romine
Contact
Hi there! How can we help you?
Contact us using the form below or give us a call.
Hi there! How can we help you?
Contact us using the form below or give us a call.